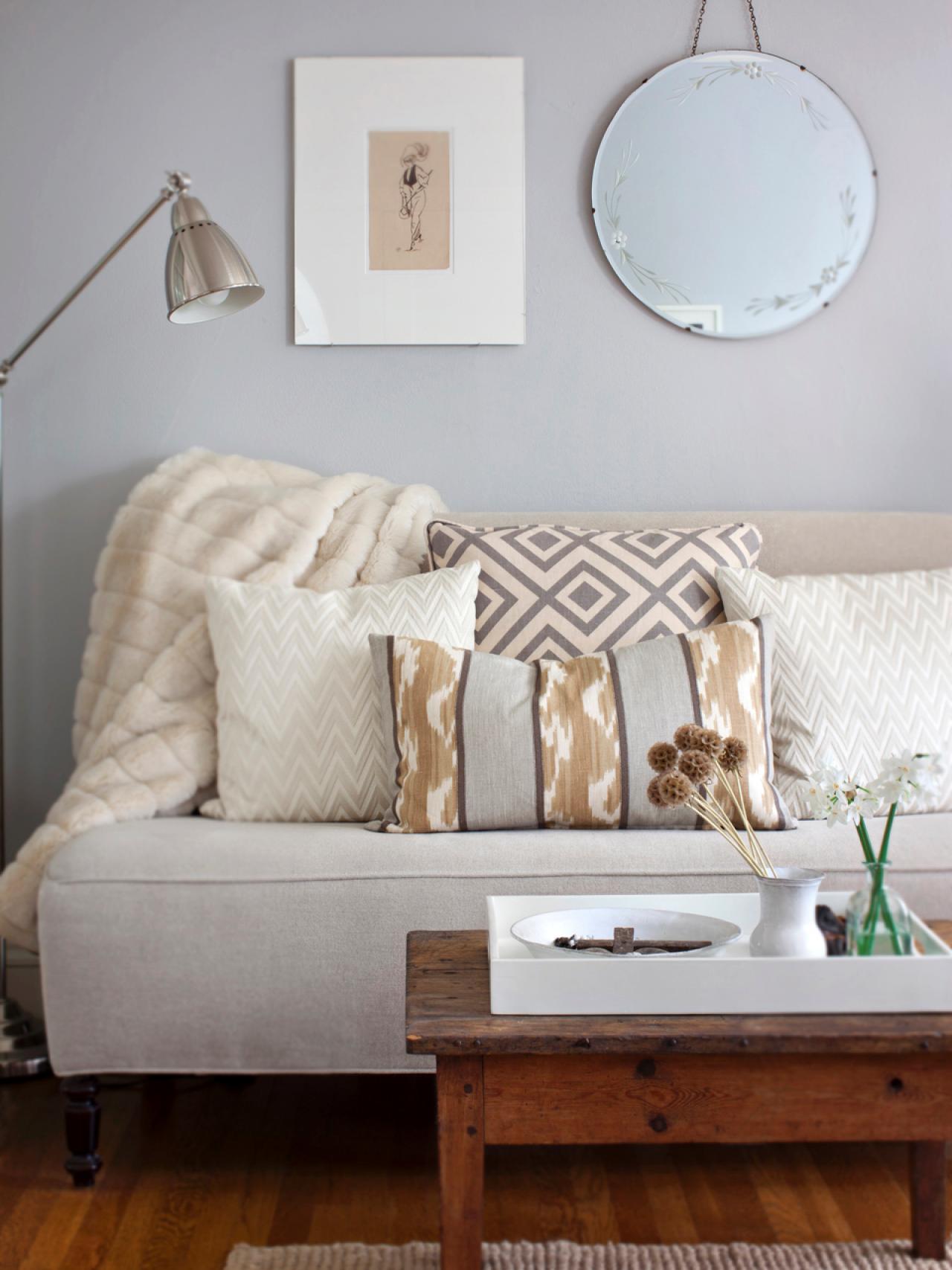 1. Use Furniture with Small or No Arms
This may not be something you think about when searching for that perfect couch, but arms on furniture tend to occupy quite a bit of extra space. By purchasing furniture with small (or no) arms, you can create the illusion of more space.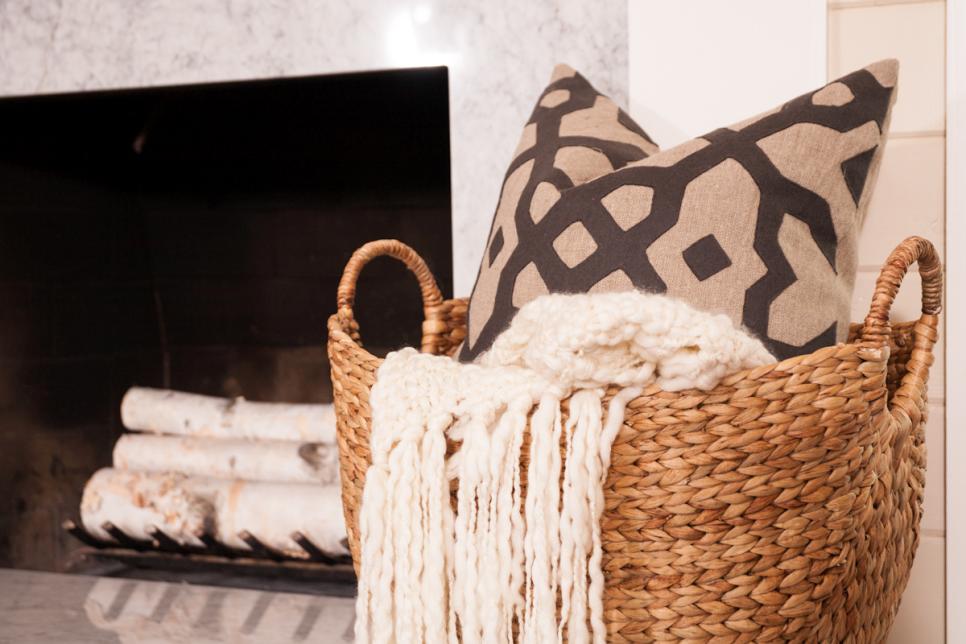 2. Clear Clutter (Or hide it in baskets/bins)
In a small space, having excess clutter around can really make it seem more cramped. Try to get rid of any excess clutter, and for the remaining clutter purchase small storage solutions such as a basket, small ottoman with interior storage, or other ways to hide inevitable everyday clutter. This will leave the room feeling cleaner and more spacious.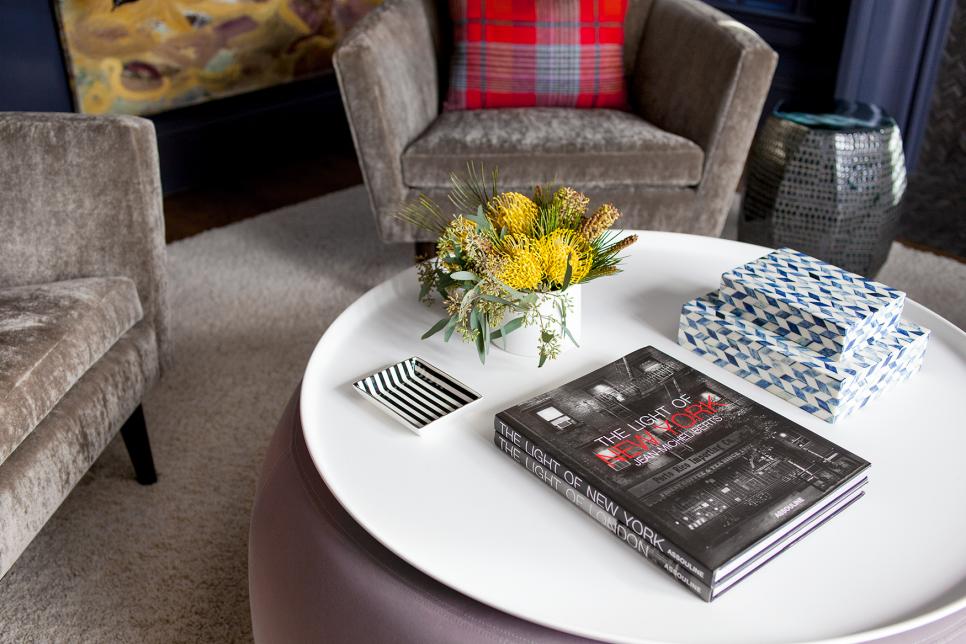 3. Go for A Round Ottoman or Coffee Table
A round ottoman or coffee table allows for a better traffic flow in the room, and also takes up less space than a square or rectangular one.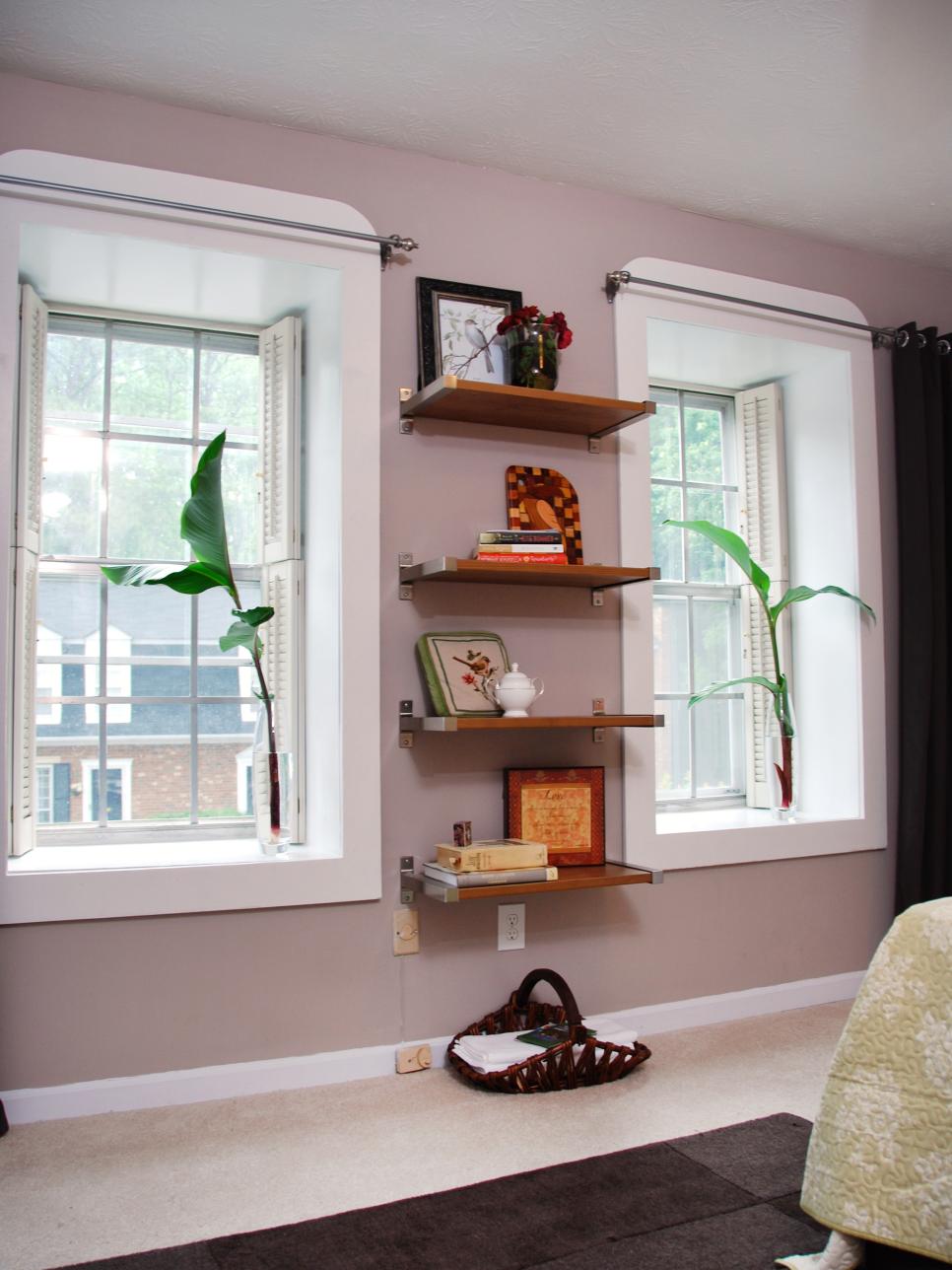 4. Make the Most of Vertical Storage Space
This is one of our favorite design tips that can actually be applied to anywhere in your home (especially useful for organizing closet space!). Use tall built-ins, bookcases, or shelves that reach all the way to the ceiling to provide extra storage without taking up valuable floor space. Bonus points if you paint these shelves the same color as the wall to make the room feel more airy!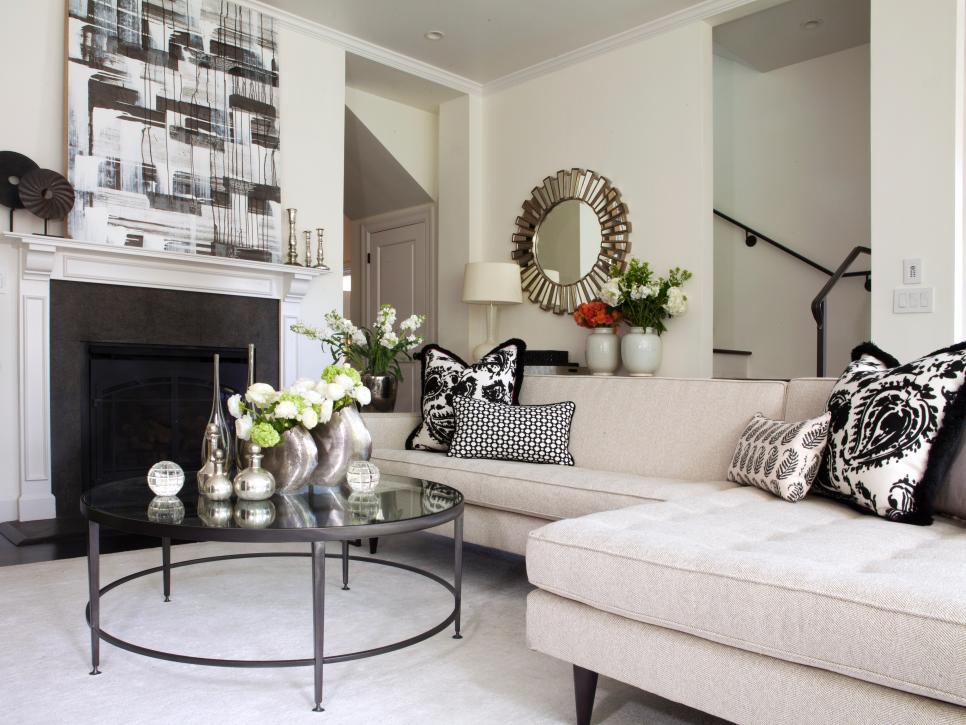 5. Go with a Lighter Color Scheme
Paint your walls white or a light neutral shade to open up the space. While we are loving the dark grey paint trend at the moment, this and other darker shades are best left to big spaces.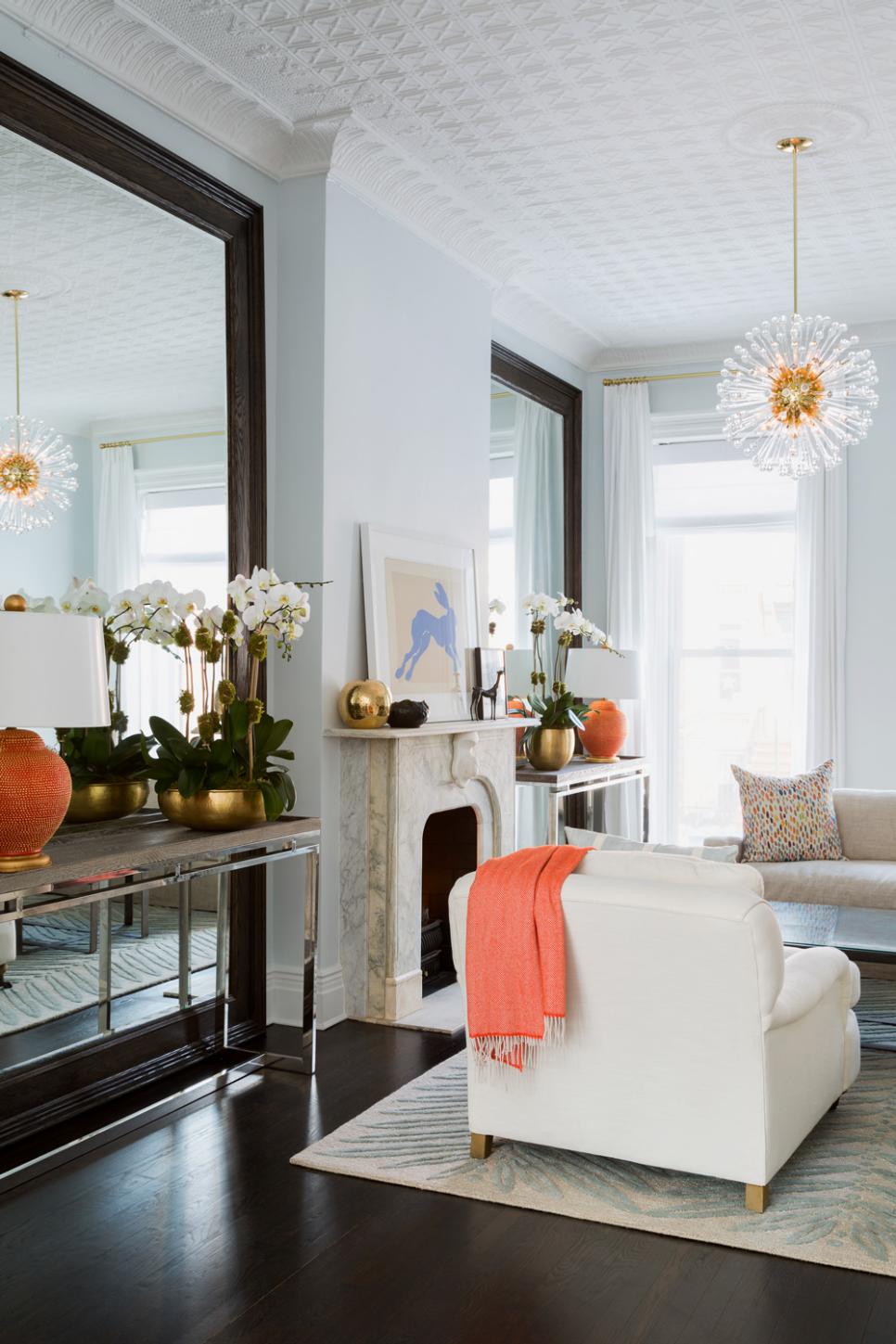 6. Add A Mirror
Another one of our favorite (easy!) design tips, add a mirror to your space to reflect light and double the impact of windows.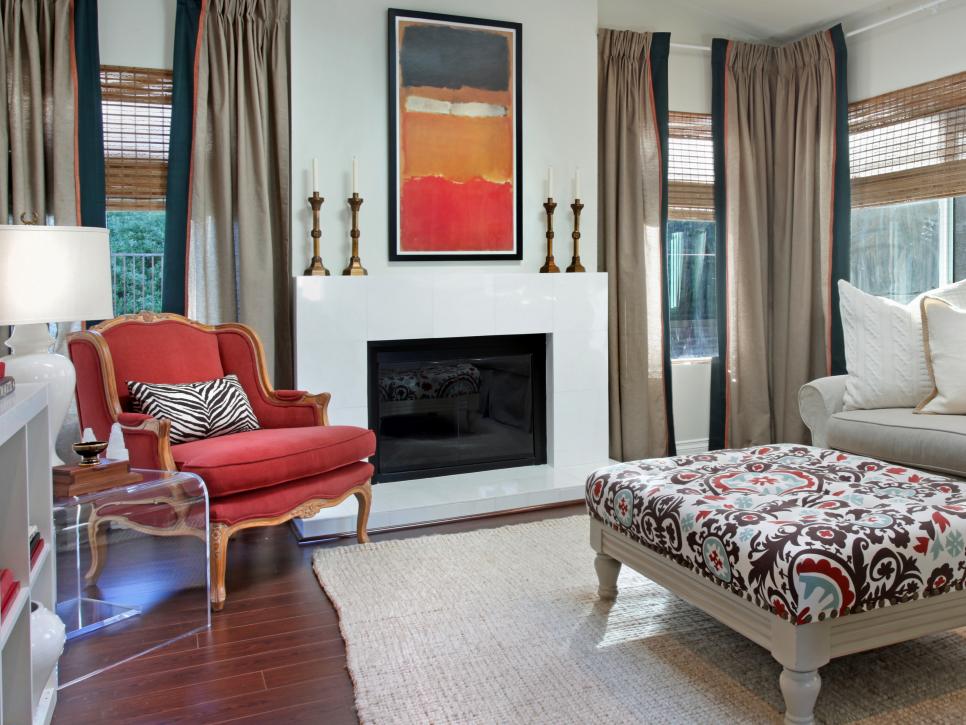 7. Hang Curtains Higher
If you have windows that are lower than the ceiling height, consider hanging your curtains closer to the ceiling. This will give the illusion of a taller ceiling and bigger room.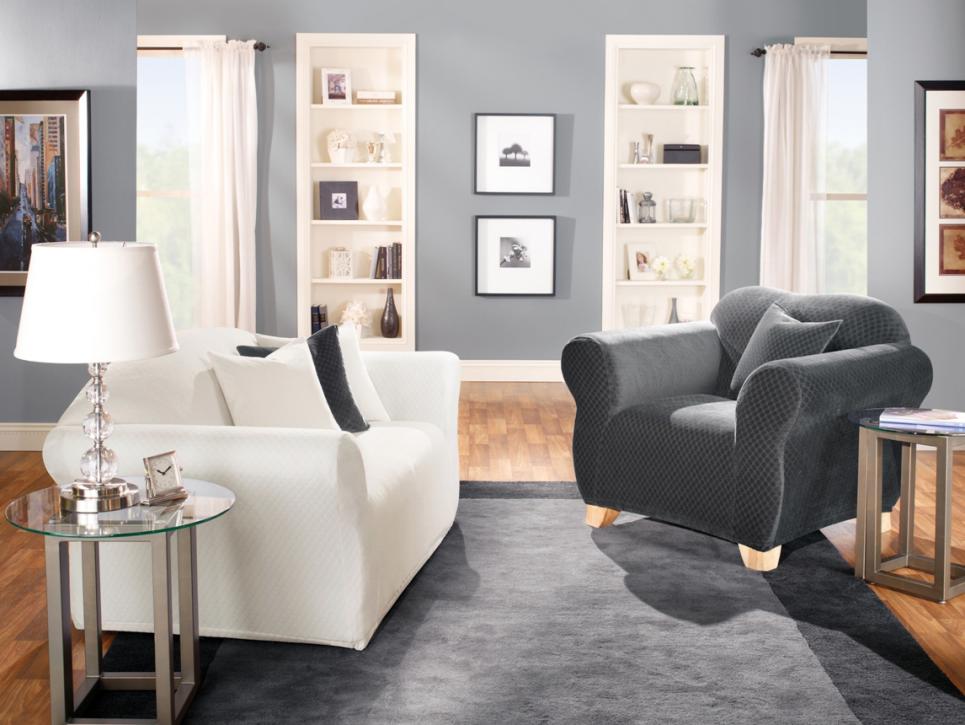 8. Keep Things (Crystal) Clear
Lucite and glass lamps and tables are one of the best purchases you can make for a small space. By taking up minimal visual space, these additions combine function with practicality (and an updated look!) to your small space.